Installing Thermal should be fairly simple. Generally, you can go to https://thermal.codecarrot.net and you should see a download button as shown here: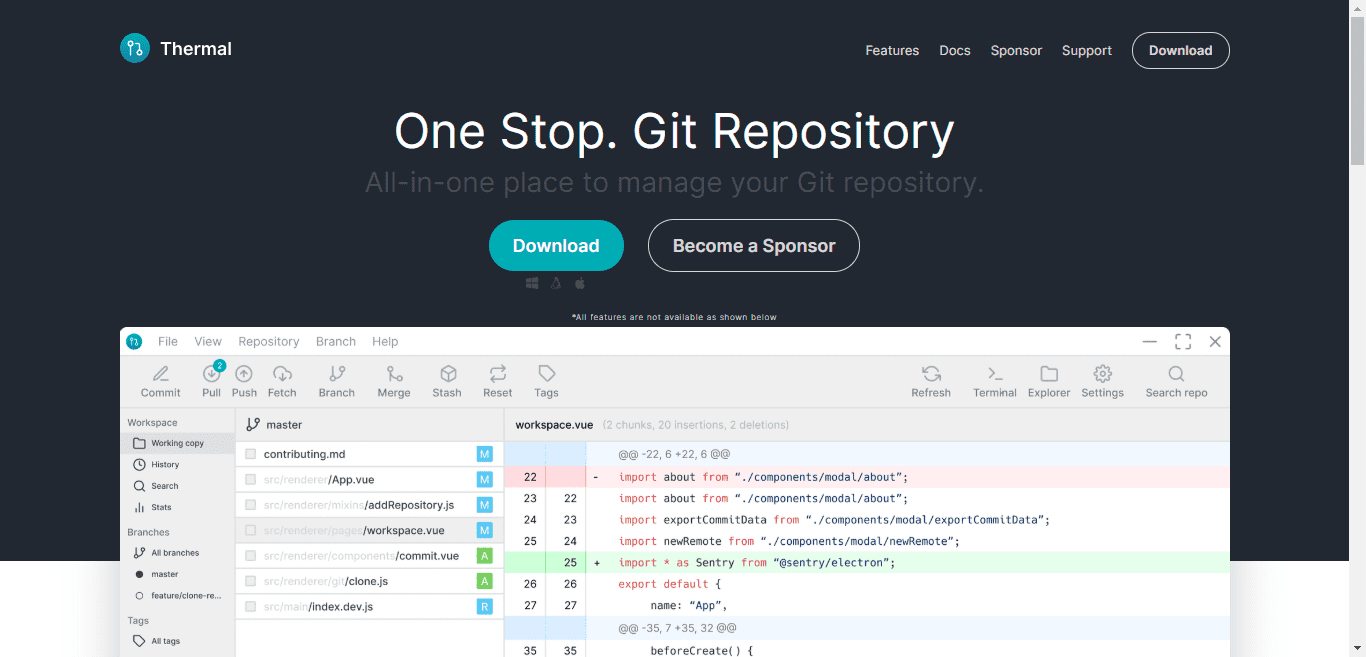 You can download the application for any operating system of your choice.
There are no sign ups, just download, install and you are good to go.
No Git tools are required, once you've run the installer, you can open the app and get going.
It works directly with your repositories with no dependencies — you don't even need to have Git installed on your system.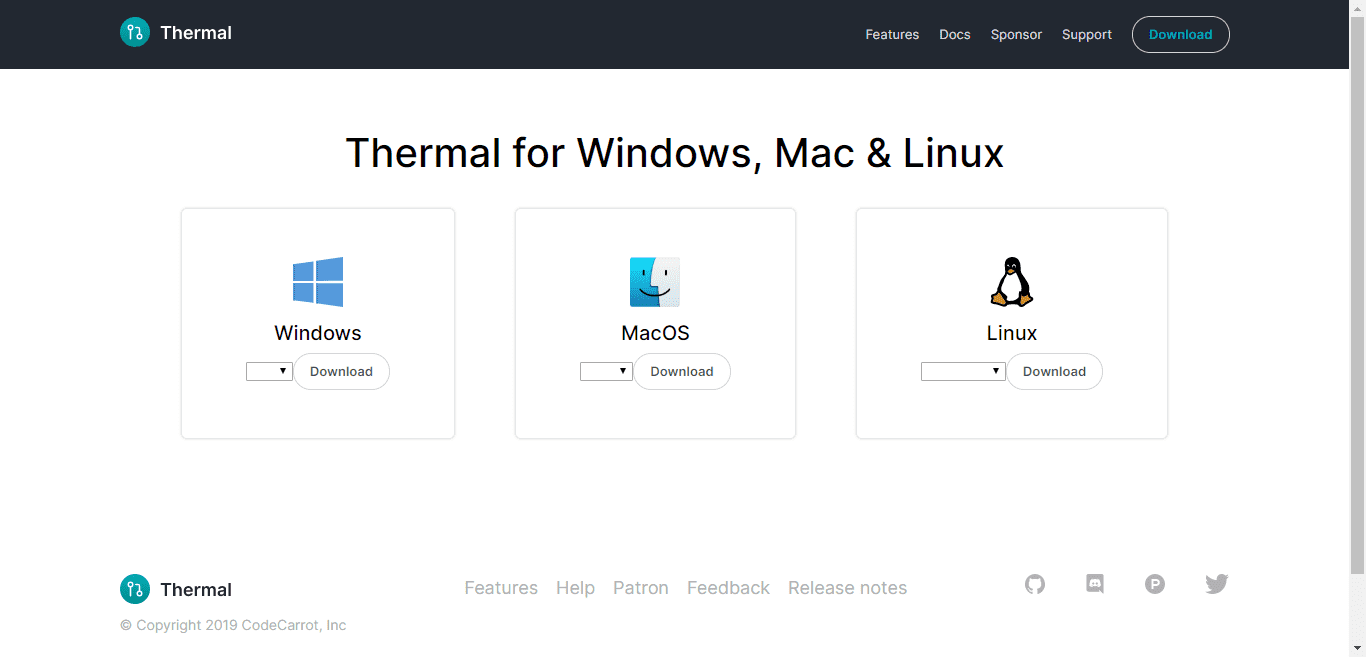 Edit this page on GitHub