💡 Features
Thermal on Linux
Now you can run Thermal application on your Linux operating system.
Profile page
A profile page gives you options to create your own profile by adding a picture, name, and email.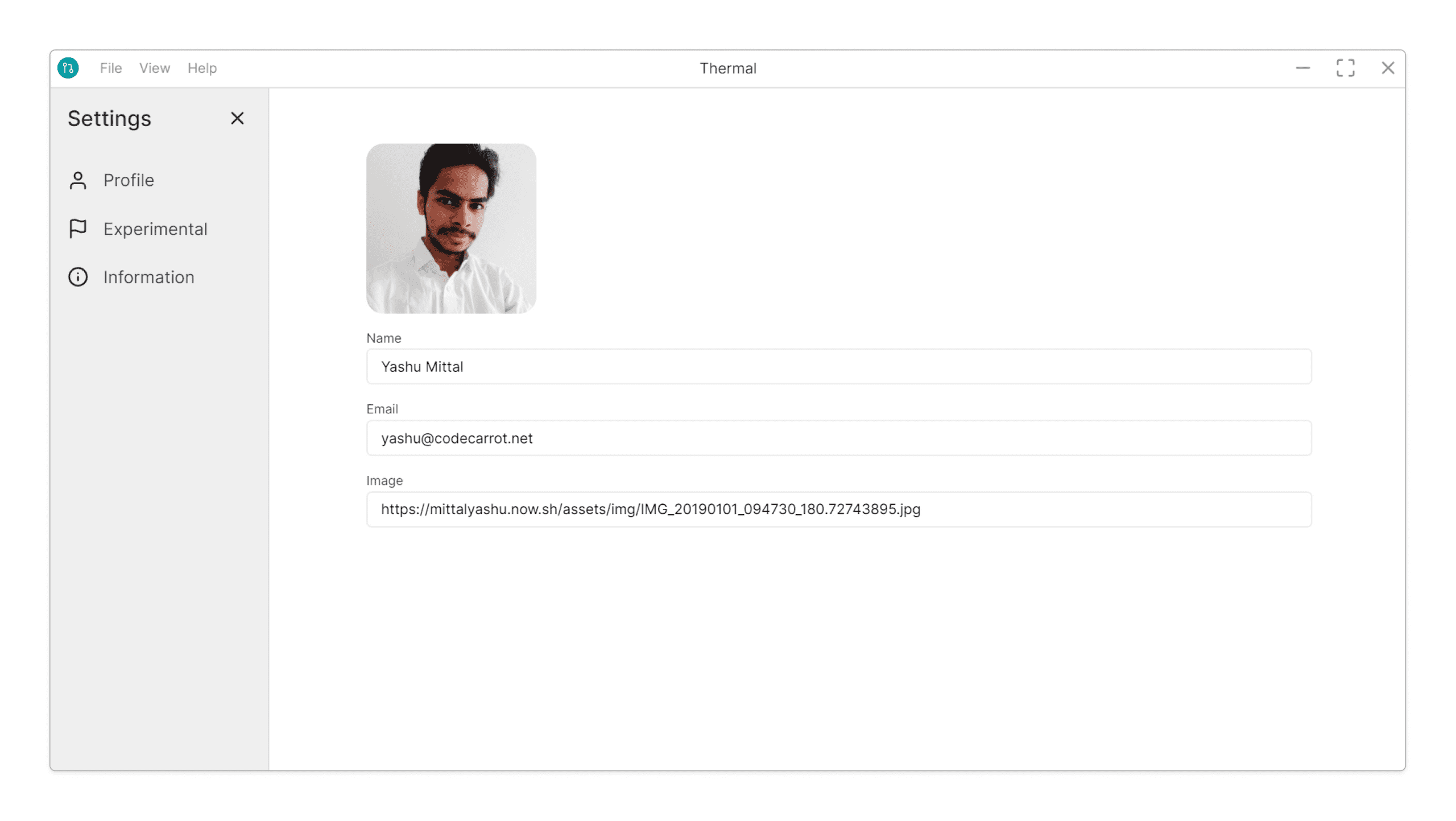 Drag and drop folders
Manually adding all those repositories is really hard, just to make it easy we added an option to drag and drop multiple folders at once.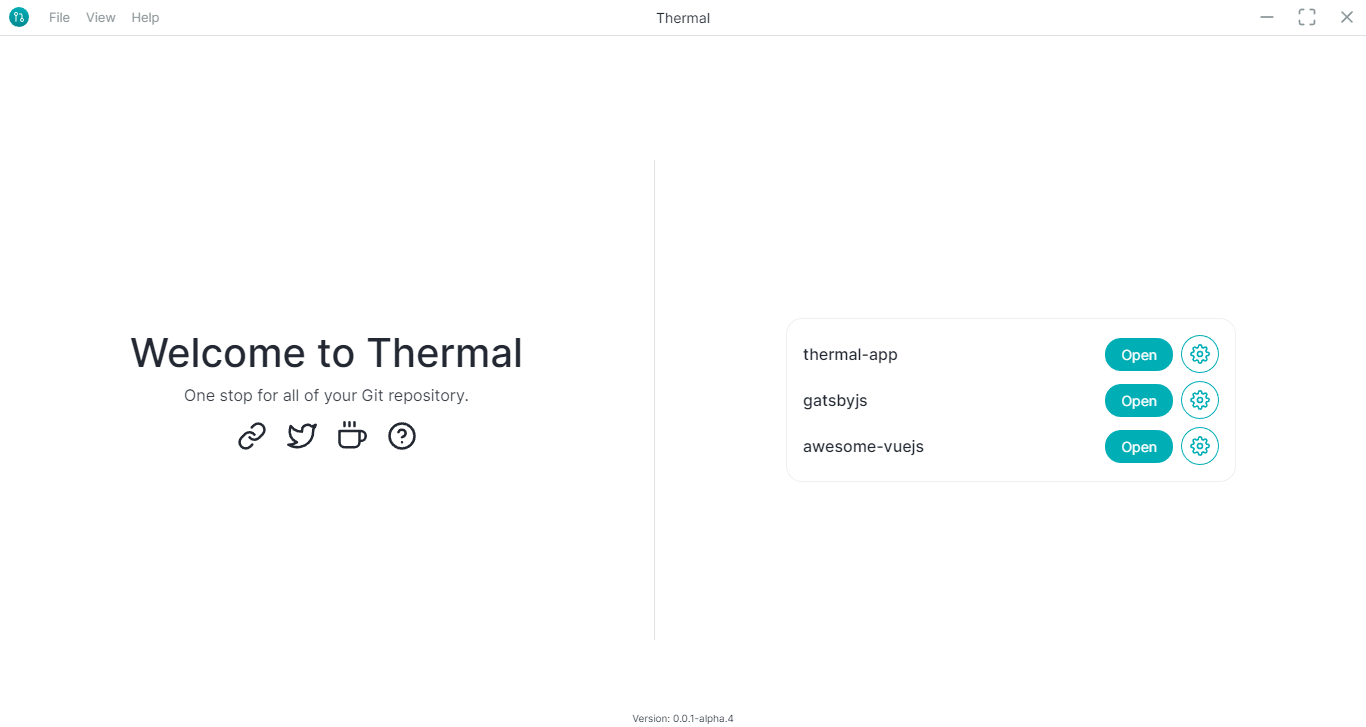 Information page
Showing the information about the application, from build to node version.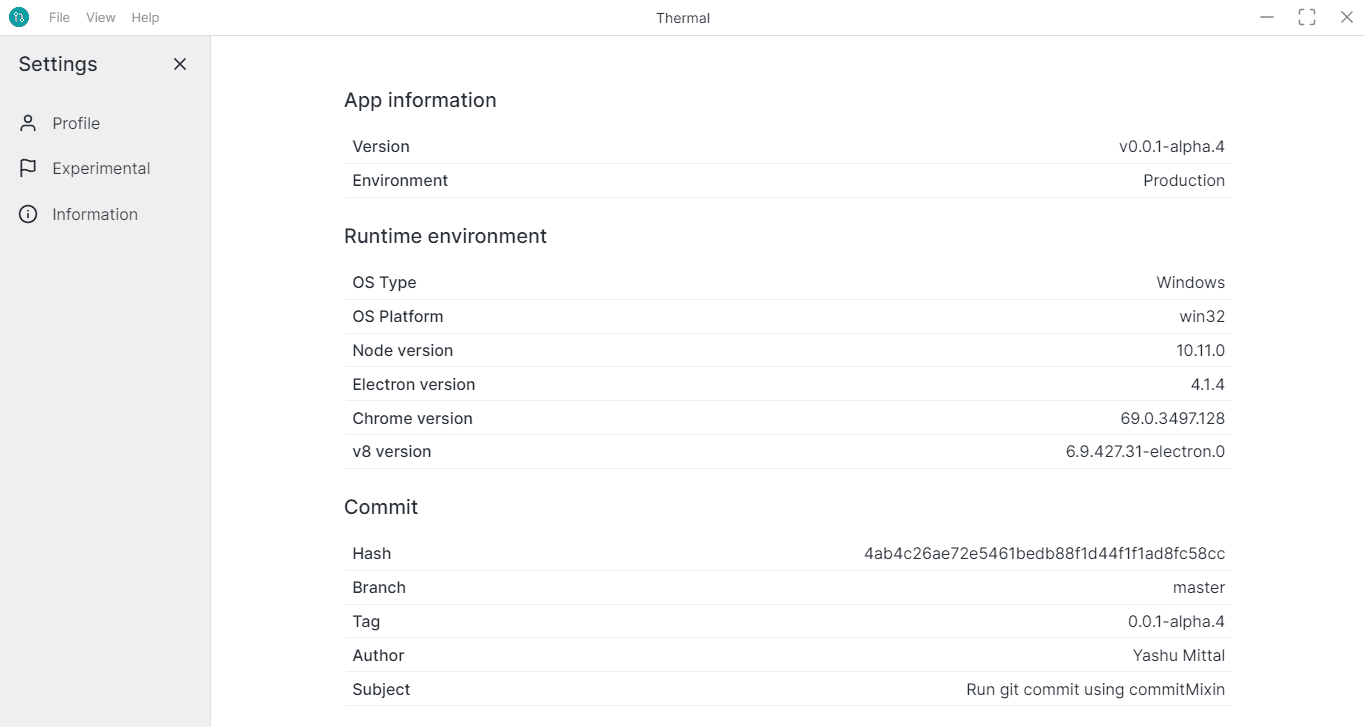 Save repository locally
Your local added repositories now will be saved inside a localStorage so that you don't have to add them again and again.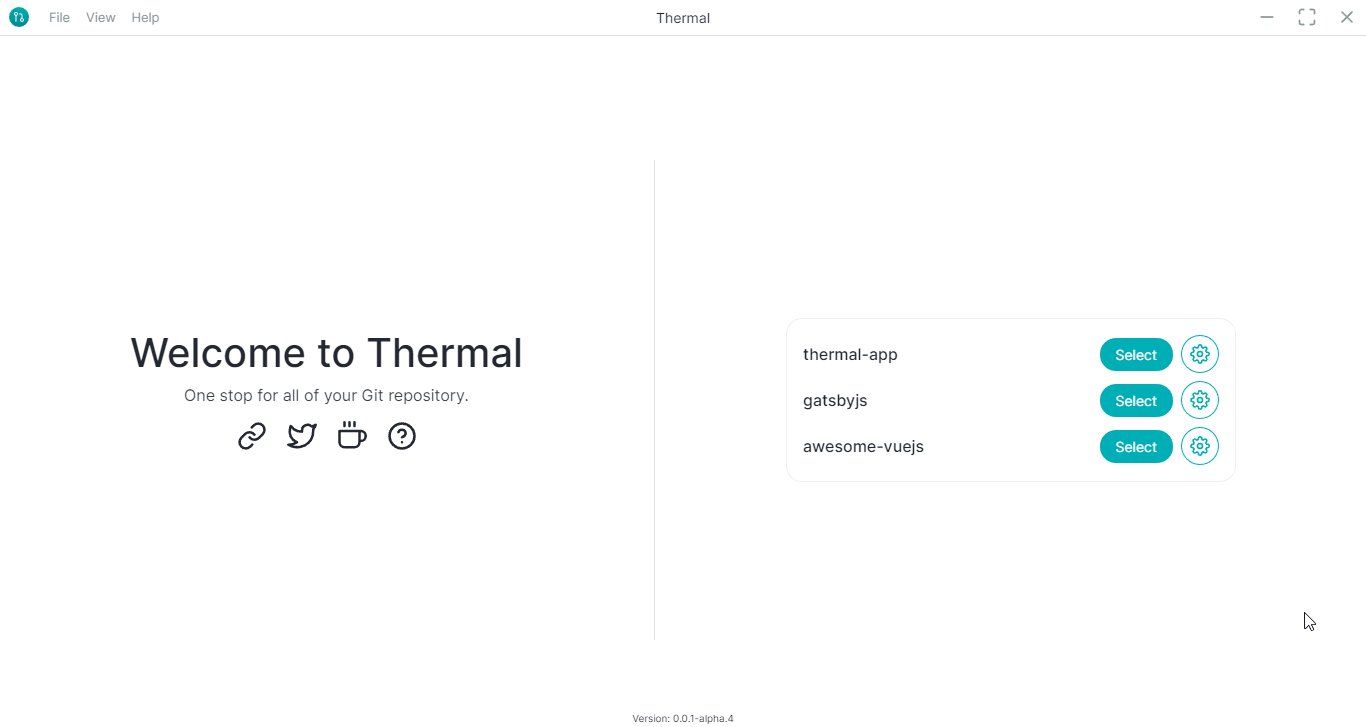 Text editor in CWD
Open your preferred text editor directly from the application inside the selected repository.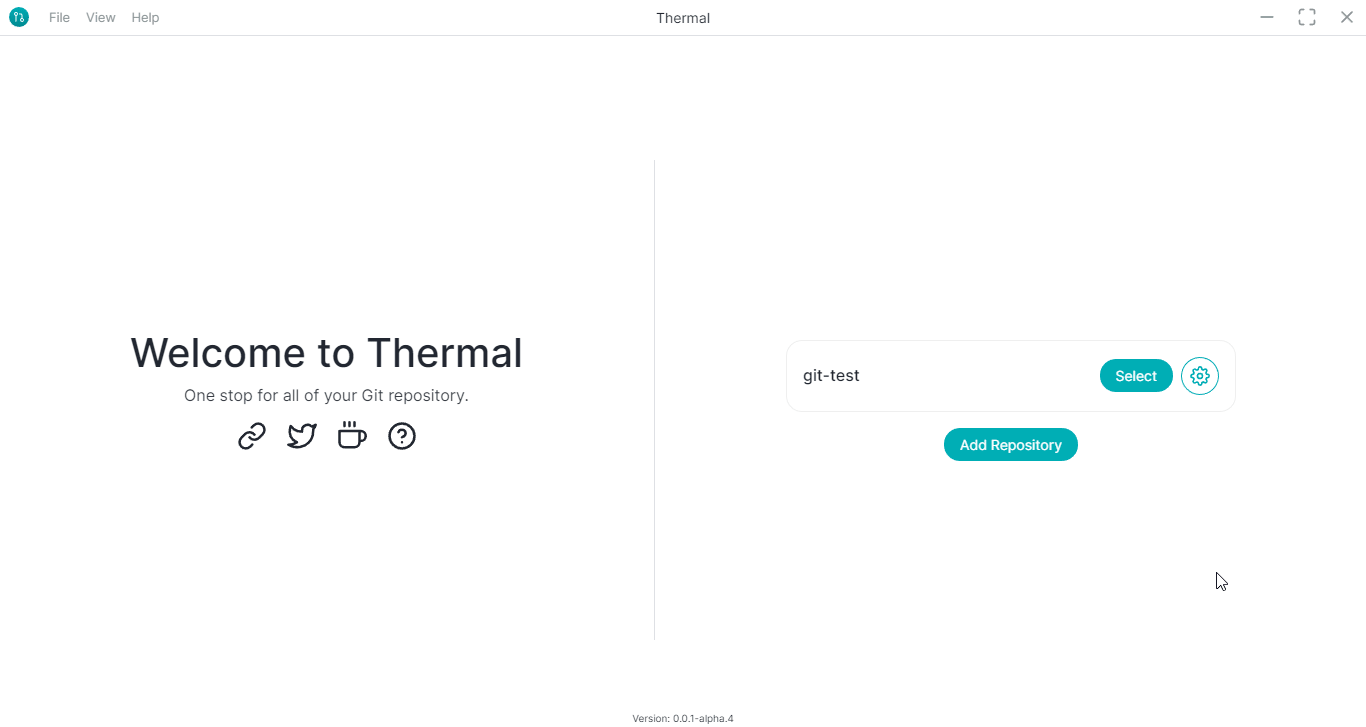 Folder picker
Adding folder picker allows you to pick any folder from any location with a click of a select button.
Open explorer in CWD
Open the selected workspace in file explorer with a click of a button.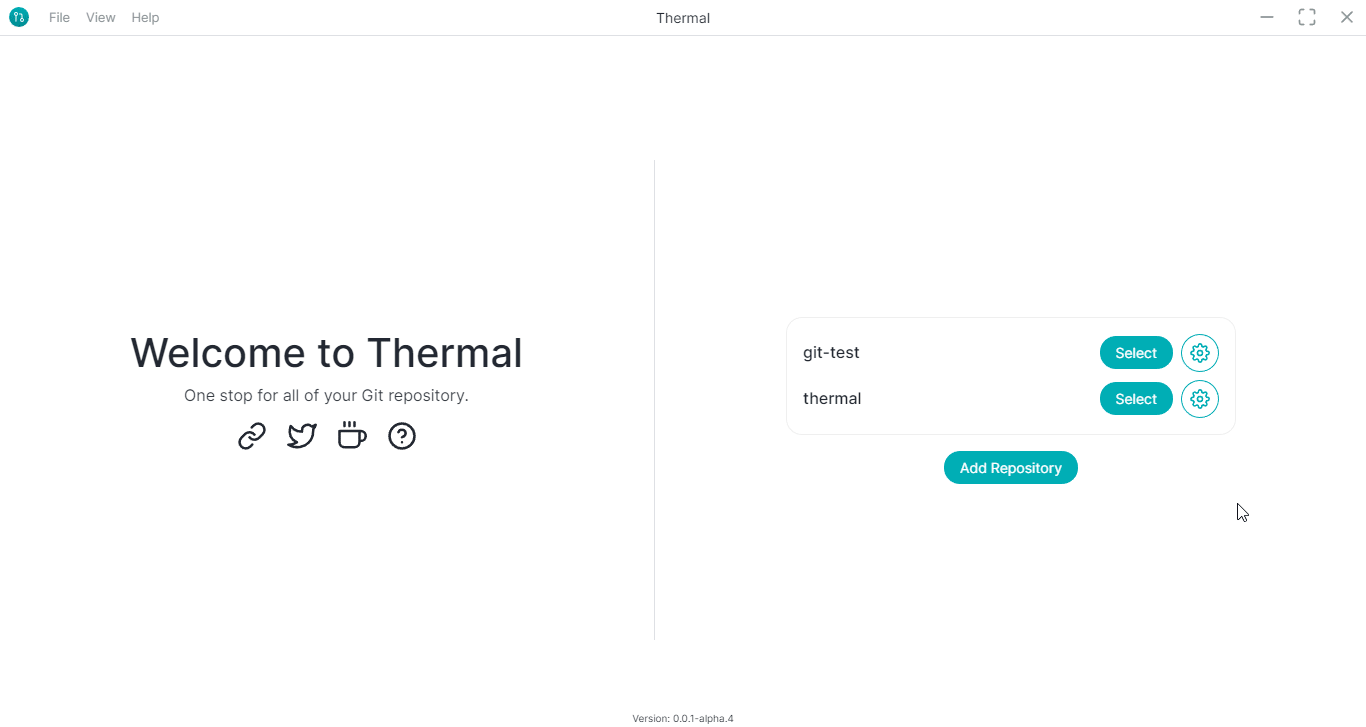 Open Terminal in CWD
Just like explorer you can also open terminal of a selected workspace.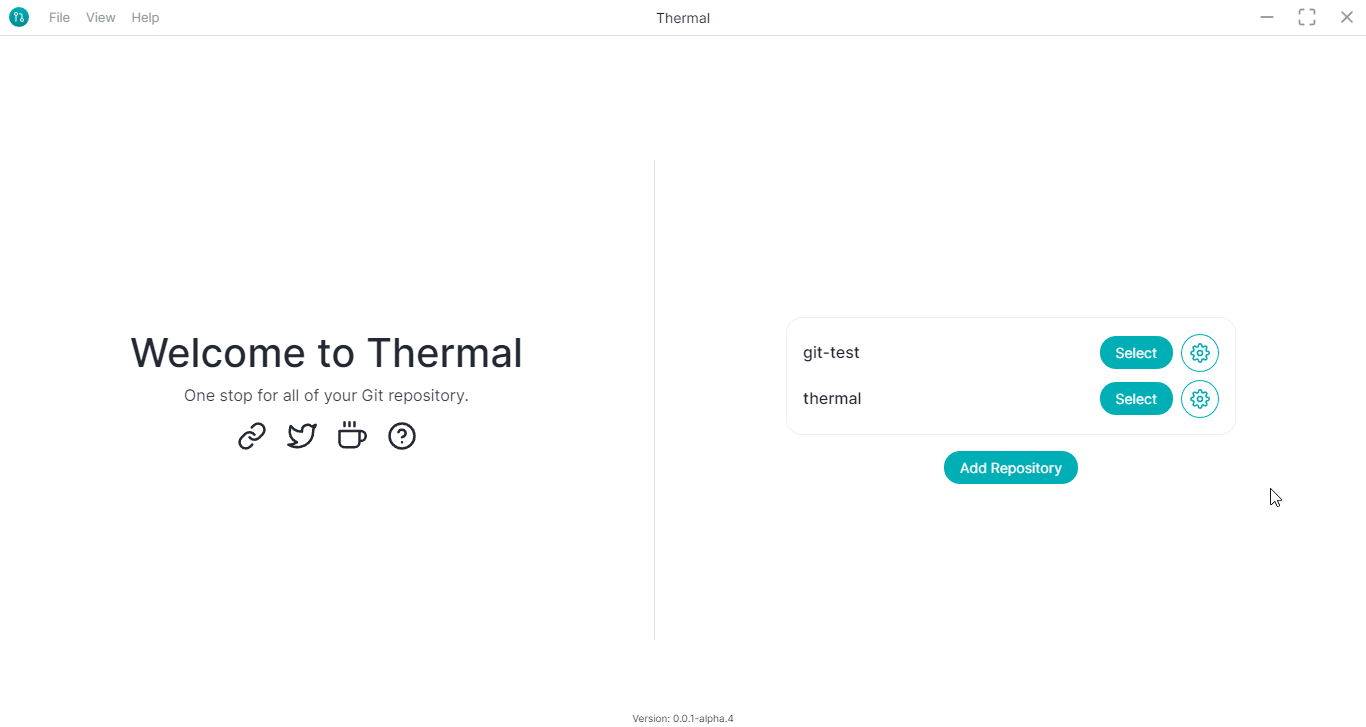 ⚙ Improvements
Welcome page
Want quick access to welcome page, just go to welcome page from the menubar.
Scroll to commit information
Add a custom scrollbar to commit information panel.
Toggle full screen
Adding an option in the menubar to toggle full-screen view.
🐞 Bug Fixes
Dev-tools opens automatically
Preventing from dev-tools to open automatically on launching the application.
Due to the spacing problem around the repository list, it was a causing problem to the scroll.
Commit button enabled without selecting any file
👨🏻‍💻 Codebase
Integrate sentry releases
With the integration of sentry release, it knows from which release the event report came from.
Edit this page on GitHub